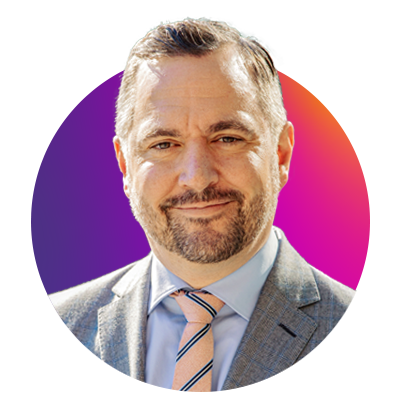 Thomas André Sola
Managing Director, APSCo Deutschland
Thomas André Sola has over 15 years of experience in the German-speaking recruitment markets, encompassing contingent permanent, executive search, freelance, and temporary services. His relationship with APSCo goes back many years. As the Managing Director of a recruitment member company, he has seen in the last five years for himself the value that APSCo brings to support its members. 
André was educated in Venezuela, U.S.A., Germany & Switzerland. His recruitment career began in 2006 when he joined Hays, one of the world's largest recruitment firms. In 2011, André co-founded an innovative recruitment start-up, EarthStream Global. André successfully established and grew their operations within Germany and Switzerland, leading to the successful integration of the EarthStream business into the TechStream Group. 
André is committed to APSCo Deutschland's mission to support its members in developing their businesses and in continually raising the quality and reputation of the professional recruitment market in Germany. Recruitment is his passion and he is dedicated to supporting all of APSCo's members – from start-ups to SMEs and international firms. 
His experience, language skills, and understanding of APSCo will help him to excel in the position as Managing Director of APSCo Deutschland. 
//
Thomas André Sola ist seit über 15 Jahren im Personaldienstleistungssektor in der DACH Region tätig. Er verfügt über langjährige Erfahrung in der erfolgsbasierten  Festanstellungsvermittlung, der mandatsbasierten Suche, der projektbasierten Vermittlung  von Freelancern als auch in der Arbeitnehmerüberlassung. Als Geschäftsführer eines  Mitgliedsunternehmens von APSCo hat er in den vergangenen fünf Jahren erfahren können,  welch großen Mehrwert der Verband der Personaldienstleister ihm und seinem Unternehmen  bietet. 
André wurde in Venezuela, den Vereinigten Staaten, Deutschland und der Schweiz  ausgebildet. Seine Karriere in der Personalvermittlung begann 2006 bei Hays, einem der  weltweit größten Personalvermittlungsunternehmen. Im Jahre 2011 wurde er Mitgründer eines innovativen Recruiting-Startups, EarthStream Global. Dort war André für den Auf- und  Ausbau des Geschäfts in Deutschland und der Schweiz zuständig. Der Erfolg führte  schließlich dazu, dass EarthStram Global heute Teil der TechStream Gruppe ist. 
André steht hinter der Mission von APSCo Deutschland, seine Mitglieder bei der Entwicklung  ihrer Geschäfte zu unterstützen und die Qualität und den Ruf des  Personaldienstleistungssektors in Deutschland kontinuierlich zu verbessern.  Personaldienstleistung ist seine Leidenschaft und er unterstützt alle APSCo-Mitglieder – von  Start-ups über KMU bis hin zu internationalen Firmen. 
Mit seiner Erfahrung, seinen umfassenden Sprachkenntnissen sowie seiner gewissenhaften  Herangehensweise gepaart mit seinem Verständnis für die Ziele von APSCo bringt er alles  mit, um alle Anforderungen an seine Rolle als Geschäftsführer von APSCo Deutschland  perfekt zu erfüllen.
Speaker Sessions
12:30 - 1:10 BST | 1:30 - 2:10 CET
Die 'Neue Welt der Arbeit' - Und was das für Recruiter in der DACH-Region bedeutet | The 'New World of Work' - What Does it Mean for Recruiters in the DACH Region?
Die letzten 18-20 Monaten waren von rasanten gesellschaftlichen und technologischen Verä nderungen geprä gt. In dieser Session wird Thomas André Sola, Managing Director bei APSCo Deutschland, die wichtigsten Trends, die wir in der DACH-Region beobachten konnten genauer unter die Lupe nehmen. Zudem wird er Ihnen einen Einblick geben, wohin die Reise in den kommenden 18-20 Monaten gehen kö nnte und was dies für die Recruiting-Branche bedeutet.
The last 18 – 20 months have seen behavioural and technological shifts at an unprecedented speed. Here, we review the key trends we've seen in the DACH market, outline what the landscape might look like in the next 18-20 months, and discuss what that means for recruiters.