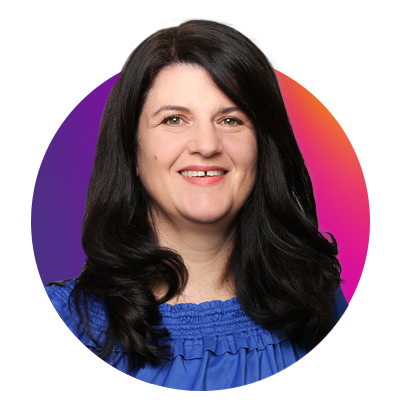 Alenka Mladina
Gründerin & CEO, Digitale Marketingstrategien für Personalberatungen
Alenka Mladina verfügt über 15 Jahre Erfahrung in der strategischen Marketing- und Kommunikationsberatung für Personalvermittler. Im Juni 2020 gründete sie ihre eigene Kommunikationsagentur und berät national und international tätige Personaldienstleister mit Leidenschaft beim Aufbau ihrer digitalen Marketingstrategie. Gemeinsam mit einem ausgewählten Expertennetzwerk aus professionellen Textern, Webdesignern, Grafikern und Ad Managern bietet sie ein einzigartiges Full-Service-Angebot, das sich speziell an Unternehmen aus der Personaldienstleistungsbranche richtet.
Nach ihrem Wirtschafts- und sozialwissenschaftlichen Studium an der Universität Augsburg war Alenka in verschiedenen PR-Agenturen tätig, bevor sie 2006 zu einem der weltweit führenden Personaldienstleister für Fach- und Führungskräfte wechselte. Dort war die zweifache Mutter in verschiedenen leitenden Positionen und internationalen Projekten tätig. Alenka Mladina war maßgeblich für die Online-Marketingstrategie und Digitalisierung der Marketingabteilung verantwortlich, die zu messbaren Erfolgen in Form von mehr Leads, mehr Bewerbungen und mehr internen Mitarbeitern führte.
–
Alenka Mladina has more than 15 years experience in strategic marketing and communications for staffing & recruitment agencies. In June 2020, she founded her own communications agency and offers consultancy for measurable digital marketing strategies to national and international recruitment agencies. Together with a selected network of professional copywriters, web designers, graphic designers and ad managers, she offers a unique full-service offering that is targeted to help recruiting companies reach their goals.
After studying economics and social sciences at the University of Augsburg, Alenka worked in various PR agencies before moving to one of the world's leading staffing agencies in 2006. The mother of two held various management positions and lead projects on an international level. Alenka Mladina was significantly responsible for the online marketing strategy and digitization of the marketing department leading to more leads, more applications and more internal employees.
Speaker Sessions
1:20 - 2:00 BST | 2:20 - 3:00 CET
Wie Sie den Fachkrä ftemangel innerhalb der Recruiting-Branche mit Reskilling gekonnt meistern | How to Best Tackle the Skill Shortage and Reskilling in the German Staffing Industry
In dieser Podiumsdiskussion lernen Sie von erfahrenen Führungskrä ften aus der Personaldienstleistung wie diese Ihre Unternehmen erfolgreich durch den aktuellen Fachkrä ftemangel und den Umgang mit Qualifikationsdefiziten bei der Kandidatensuche auf dem deutschsprachigen Markt führen. In dieser Session erfahren Sie mehr über unterschiedliche Mö glichkeiten, um die besten Kandidaten für sich zu gewinnen und Talente langfristig an Ihr Unternehmen zu binden.
In this panel session, you will learn how experienced executives from the recruiting industry are leading their companies through the current skill and talent shortage when recruiting candidates in German-speaking markets. Find out how to make sure you can win the best candidates for your business and which reskilling measures make sense when working with skilled candidates over several years.