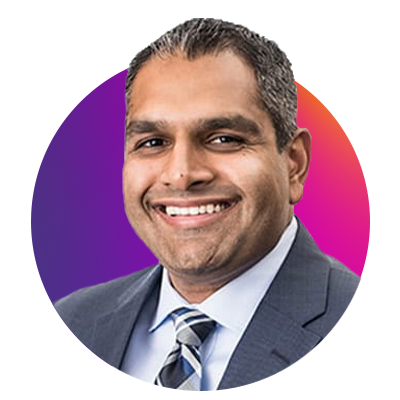 Sagar Pandya
VP of Operations, Brilliant
Sagar Pandya is the Vice President of Operations for Brilliant and also leads the Financial Search practice in Illinois and Florida. Sagar helps implement business strategies in the areas of technology, talent acquisition, training, administration and marketing that impact financial performance, foster organic and inorganic growth, maximize customer and candidate satisfaction, and build sales culture. Sagar is a certified public accountant and possesses extensive experience in the accounting and staffing industries.
Sagar has been with Brilliant since 2015. Prior to joining the Brilliant team, Sagar was a Managing Director for the Chicago division of a large, nationwide accounting and finance staffing firm where he spent 11 years developing relationships with top accounting and finance professionals in the Chicago area.
In 2002, Sagar graduated from the University of Illinois at Urbana-Champaign with a bachelor's and master's degree in Accounting. After passing the CPA exam, Sagar joined Deloitte where he participated on various engagements in forensic accounting, financial restatements and audits for Fortune 500 clients in a variety of industries.
Speaker Sessions
3:30 - 4:10
What's in Your Tech Stack?
How do you scale your staffing operations through increased productivity facilitated by a full technology ecosystem? Is it true that staffing companies of tomorrow will actually be technology companies that do staffing? This panel of seasoned technology leaders, led by Bullhorn's Jennifer Hartenbach, will focus on strategies for navigating internal and external obstacles to scaling large technology implementations, and creative ways for utilizing and incorporating a variety of ecosystem technologies that are complementary to Bullhorn, such as Marketplace partners.