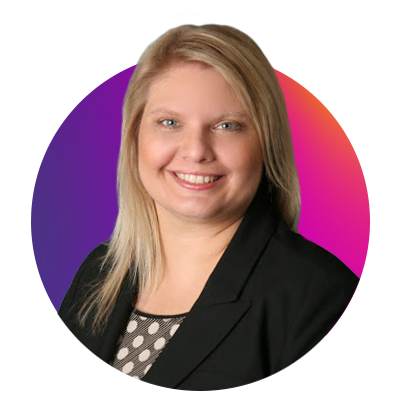 Roxanne Kos
Head of Solution Delivery, Vaco
Roxanne Kos is the Head of Solution Delivery at Vaco leading the full enterprise application suite teams in implementation and support. Roxanne is charged with supporting strategic objectives and ensuring the maturing of Vaco's application road map collaborates with the culture and growth of Vaco stakeholders. With 25 years in the Staffing industry, including the Finance & Accounting, Technology, and Healthcare verticals, Roxanne has been responsible for numerous system implementations including the associated operational analysis, process improvements, and reporting. Prior to joining Vaco, she led teams in IT, National Operations, and Business Intelligence at other national firms. Roxanne has had the opportunity to personally work with several Bullhorn clients in her career and enjoys seeing Bullhorn's expanding roadmap. She holds a Bachelor of Arts in Psychology from the University of Kansas and is an avid college basketball fan. When she is not problem solving, Roxanne enjoys golfing and spending time at the beach with her husband and dogs.
Speaker Sessions
3:30 - 4:10
What's in Your Tech Stack?
How do you scale your staffing operations through increased productivity facilitated by a full technology ecosystem? Is it true that staffing companies of tomorrow will actually be technology companies that do staffing? This panel of seasoned technology leaders, led by Bullhorn's Jennifer Hartenbach, will focus on strategies for navigating internal and external obstacles to scaling large technology implementations, and creative ways for utilizing and incorporating a variety of ecosystem technologies that are complementary to Bullhorn, such as Marketplace partners.