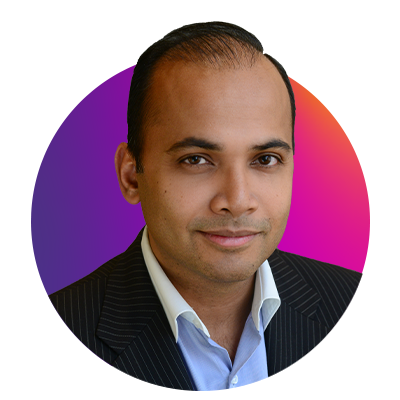 Mahfuz Ahmed
CEO and Principal Founder, Digital Intelligence Systems, LLC
Mahfuz Ahmed is the CEO and principal founder of Digital Intelligence Systems, LLC (DISYS) – a global IT consulting services company. As CEO and current Chairman of the Board of Directors, Mr. Ahmed's primary role focuses on continuous strategic planning, securing strategic opportunities for his company, financial management, operations, and overseeing a growing portfolio of DISYS services.
In addition to obtaining a bachelor's degree in Computer and Electrical Engineering from George Mason University (GMU) and as an alumnus of the Harvard Business School, Mr. Ahmed possesses more than 25 years of applicable Information Technology and Leadership experience. His early education and career lessons led to the creation of a company dedicated to excellent service at competitive costs in a fast-growing industry. Mahfuz  prides himself on leveraging a process automation approach, his project management expertise, industry insights and innovative technical skills in order to provide services that accelerate project completion and drive client cost savings. 
Recognition of Mahfuz's leadership includes The Washington Business Journal's 40 under 40; E&Y Entrepreneur of the Year of the Greater Washington D.C. Region, member of the YPO, a Governor's appointment to the George Mason University Board of Visitors, a Distinguished alumni award from GMU's School of Engineering, featured in multiple publications including The Washington Post and Wall Street Journal, as well as receiving the Entrepreneur of the Year from the Capital Region Minority Supplier Development Council. Mr. Ahmed is a Henry Crown Fellow from Aspen Institute and also one of Staffing Industry Analysts '100 Most Influential People in the Staffing Industry.'
Speaker Sessions
3:30 - 4:10
The Ever-Evolving Staffing M&A Landscape and What It Means for Your Business in 2021
Despite an unprecedented economic environment, there were 85 M&A transactions in the U.S. staffing industry in 2020, only 14 of which were by publicly traded companies, and with increased optimism for 2021, all eyes are on firms' exit strategies. How will the deal landscape evolve this year, and how have transaction multiples been affected by the pandemic? For highly acquisitive companies, what are some key planning considerations, and what are some key challenges and pitfalls to consider in pathing a profitable exit? Join Bullhorn's SVP of Business Development and Alliances, Nina Eigerman, as she convenes a panel of three esteemed leaders who can discuss their experiences with and projections for staffing M&A, including Mahfuz Ahmed, CEO of Disys, and David Schwartz, Partner at Harvest Partners.