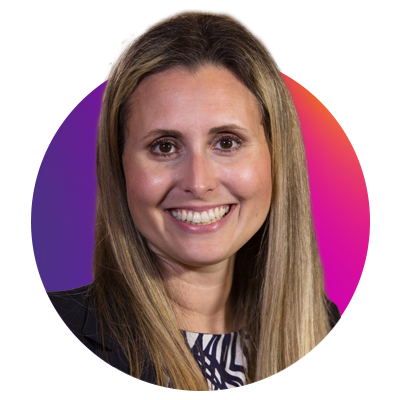 Jessica Montes McNelley
Executive Director of MSP Strategy, TEKsystems
Jessica is a dynamic and passionate leader that has spent the majority of her career serving in the IT industry.  She has served in numerous leadership roles over her 17 year career with TEKsystems, a full stack technology services company, and has dedicated her career to serving the best interest of her clients, consultants, and team members. She now serves as the Executive Director of MSP Strategy, supporting partnerships within MSP programs to maximize resources and deliver results. Jessica is passionate about building diverse teams and inclusive environments where everyone is empowered to achieve their goals through vision and hard work. Currently residing in the Philadelphia area, Jessica enjoys spending time with her husband of 15 years and their three young children.
Speaker Sessions
1:50 - 2:30
Automation Best Practices: Lessons from the Leaders
Automation has become table stakes for improving operational and delivery efficiency, and while the benefits of automating aspects of the candidate experience are well known, there are also numerous gains to be made from internal process automation as well as automation to advance business development. What aspects of the end-to-end recruitment lifecycle can be automated, what automation technologies are yielding the greatest ROI, and what are some lessons learned from leaders who have invested in these solutions? Join Bullhorn's Keith Weightman as he convenes a panel of recruitment leaders to discuss best practices for automation as well as key considerations in future planning.