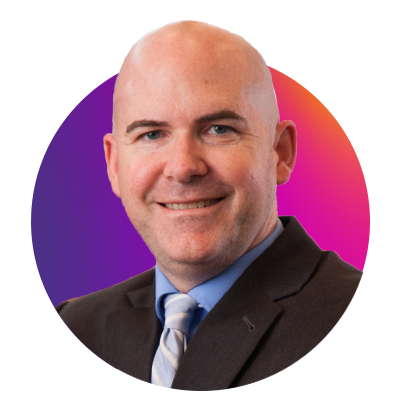 Jason Leverant
President & Chief Operating Officer, AtWork Group
Jason Leverant serves as President and Chief Operating Officer of the AtWork Group, an award-winning national franchisor of staffing services with 75+ locations in 28 states.  With Mr. Leverant's continued focus on exemplifying AtWork's mission, to be "AtWork for You" to franchisee, employee, and client relationships via a distinctly service-oriented approach, AtWork has become one of the leading staffing providers in the United States and a top franchise opportunity for those seeking to build their own service-based business.
During his tenure in the staffing industry, Mr. Leverant has continually excelled professionally, being recognized by Staffing Industry Analysts in their Staffing 100 list as a "Hall of Fame" honoree in January of 2019 —making that his sixth consecutive year of inclusion on this prestigious list.  Additionally, he has been honored as the American Staffing Association's first Volunteer of the Year in 2016 for his consistent efforts to drive positive momentum for the staffing industry.  Additionally, Mr. Leverant has also been recognized by both Staffing Industry Analysts and the Knoxville Business Journal in each of their respective "40 Under 40" lists, honoring professionals who have achieved significant personal and professional milestones before reaching the age of 40.
Under Mr. Leverant's leadership, the AtWork Group has grown exponentially over the last ten years and has been recognized by a number of organizations for accelerated growth and operational excellence, including Clearly Rated's Best of Staffing – Client (Diamond) & Talent (Diamond), Staffing Industry Analysts (U.S. Largest Staffing Firms, U.S. Fastest Growing Staffing Firms, U..S Largest Light-Industrial Staffing Firms).
Speaker Sessions
1:50 - 2:30
Automation Best Practices: Lessons from the Leaders
Automation has become table stakes for improving operational and delivery efficiency, and while the benefits of automating aspects of the candidate experience are well known, there are also numerous gains to be made from internal process automation as well as automation to advance business development. What aspects of the end-to-end recruitment lifecycle can be automated, what automation technologies are yielding the greatest ROI, and what are some lessons learned from leaders who have invested in these solutions? Join Bullhorn's Keith Weightman as he convenes a panel of recruitment leaders to discuss best practices for automation as well as key considerations in future planning.