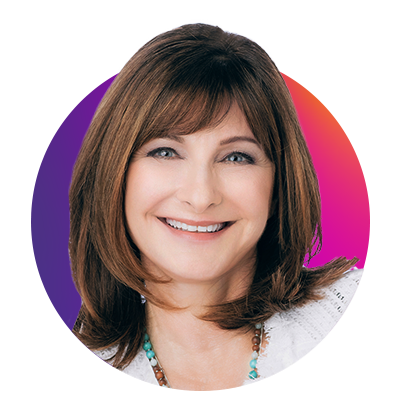 Cheryl Cran
Future of Work Expert - Founder of NextMapping™
Named as a #1 future of work influencer, Cheryl Cran engages audiences on the trends and technologies shaping the future workplace today, the strategies to proactively map the future as a leader, and how to create agile, flexible, and innovative teams to meet the real-time disruptions and demands of a fast-changing world. 
CEO of parent company Synthesis at Work Inc. and founder of NextMapping™/Nextmapping.com –  a business solution brand that encompasses all of Cheryl's work and research on the future of work and the leadership needed to navigate change in the workplace – Cheryl has built a reputation over two decades for delivering extraordinary value to clients that include AT&T, Bell Mobility, Omnitel, Gartner, British Telecomm, and Manulife, as well as mid-sized companies and entrepreneurs in industries that include technology, health, agriculture, finance, insurance, and more. 
The common theme of all of Cheryl's life's work is a people-first and digital-second approach to create a more human future, helping companies build the leadership capacity needed to change the world through business. Her future of work thought leadership has been featured in publications such as Huff Post, Forbes, IABC Magazine, Law Magazine, Metro New York, Entrepreneur Magazine, Readers Digest, CBS Online, NBC Online, Fox Online, and more. 
Cran is the author of nine books on the ultimate leadership skills needed to be future of work-ready, including NextMapping – Anticipate, Navigate & Create The Future of Work. 
As one of the most dynamic female innovation keynote speakers, Cran delivers true value to leaders and teams by helping them transform their thinking from linear to creative and help drive innovation for themselves and their company. Her clients describe her as "the best" at providing context and solutions for a fast-changing future in a vibrant and interactive keynote speech delivery style.
Speaker Sessions
5:10 - 5:40 ET
Keynote Address with Guest Speaker Cheryl Cran
The trajectory and demographics of the workforce have changed dramatically in the past 18 months, and everything we thought we knew about where the labor market in the United States was headed is now open to debate. What we do know, however, is that candidates' reliance on technology has accelerated, remote work is a more feasible reality than anyone anticipated, and the future of the work is as exciting as it is complex. Join Cheryl Cran, workforce futurist, to discuss her vision for what the future of work will look like, and how you can prepare for it today.