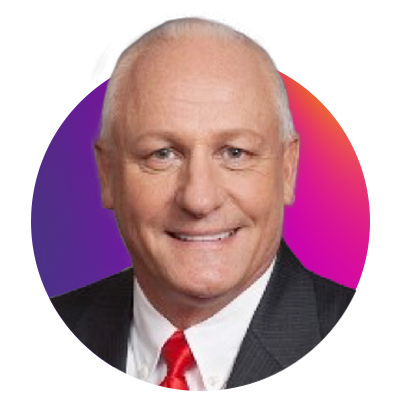 Bill Halnon
Chief Information Officer, Cross Country Healthcare
Bill Halnon is an IT professional, having spent his entire work life elevating technology throughout a diverse collection of companies. From 2007 to 2016, he served as Chief Information Officer and Senior Vice President of Republic Services Inc. In his role at Republic, Mr. Halnon was responsible for all IT related functions within the 10-billion dollar waste services company. In 2011, he was named the company's "Impact Player of the Year" for successfully leading the integration of IT environments between Republic Services and Allied Waste following their merger in December, 2008. Mr. Halnon was also awarded the IT Practitioner of the Year by the Arizona Chapter of the Society for Information Management (SIM).
Bill has been the CIO of four large public companies over the last twenty-four years. Prior to Republic, he served as Sr. Vice President and CIO of Spherion from 2005 to 2007 and as Chief Information Officer of DIMON Inc. from 1997 to 2004. Earlier in his career, Bill was a member of the senior management team at BSG Consulting where he led technology initiatives for clients such as Johnson and Johnson Medical, Mary Kay Corporation, Ruby Tuesday, Entergy and GTE. Mr. Halnon also spent more than 10 years in various technology management positions at American Airlines.
Bill has most recently served as CIO of Cross Country Healthcare and led the implementation of SCOUT, a Bullhorn-based ATS engineered specifically for the healthcare staffing industry. He will be retiring from Cross Country at the end of June to begin the next phase of his career. He currently resides in Saint Augustine, Florida with his wife, Kelly.
Speaker Sessions
2:40 - 3:20
Introducing a Breakthrough in Candidate Experience: Bullhorn Connect
We've long known that it's a candidate's market - whether job order volumes are high or low. You'll always need a candidate nurture strategy to engage passive talent and keep them in your corner, but what about the more active elements of candidate experience, where they engage with your company directly? Enter Bullhorn Connect, a breakthrough candidate self-service portal that puts the workers in charge of their own destinies, and puts the goodwill and loyalty into your company's brand. Jason Heilman, SVP of Product at Bullhorn, will discuss this incredible new offering and profile an aggregate case study that showcases just how powerful it can be for your business.