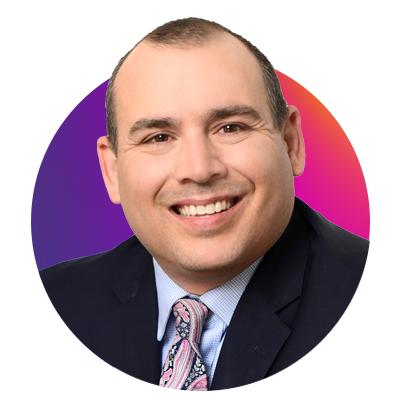 Adam Sprecher
Vice President of Strategy and Development, Salo
As vice president of strategy and development, Adam Sprecher's plays a pivotal role in the growth and vision of Salo. It's his job to take Salo's growth strategies from conception to execution. His focus on growth includes ensuring our sales training is successful, developing effective sales support resources, and helping Salo's consultants find meaningful work.
When Adam joined Salo in 2007 as a business development director (BDD), he hit the ground running. He became the first BDD in Salo's HR practice to achieve more than $3 million in annual revenue billed. Over the years, he has held several other leadership and business development roles at Salo, including managing director and director of business operations.
Before joining Salo, Adam managed recruiting programs for organizations such as Ameriprise Financial, UnitedHealth Group, and Thrivent. For Ameriprise, he was responsible for an end-to-end recruitment program, where he led a team of 55 recruiters, sourcers, and support staff members.
Adam's passionate and focused approach to his career translates seamlessly into work with the community. He has lent his talents to the Board for the Minnesota Recruiters and the school board of Aspen Academy.  He was also the president of the Shepherd of the Lake Lutheran Church Congregational Council. During his tenure as president, he led and successfully negotiated a $10.1 million mortgage modification with their mortgage lender and provided leadership while they searched for a new senior pastor.
Adam has a B.A. in marketing from Augsburg College. Adam lives in Savage, Minnesota with his wife and three children. He loves coaching baseball and being the best dance dad he can be.
Speaker Sessions
3:30 - 4:10
What's in Your Tech Stack?
How do you scale your staffing operations through increased productivity facilitated by a full technology ecosystem? Is it true that staffing companies of tomorrow will actually be technology companies that do staffing? This panel of seasoned technology leaders, led by Bullhorn's Jennifer Hartenbach, will focus on strategies for navigating internal and external obstacles to scaling large technology implementations, and creative ways for utilizing and incorporating a variety of ecosystem technologies that are complementary to Bullhorn, such as Marketplace partners.