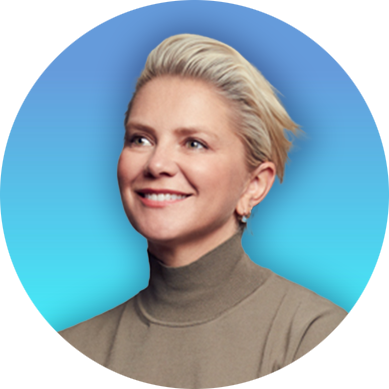 Suzie McInerney
Chief Executive Officer, Six Degrees Executive
Suzie McInerney has been the CEO of Six Degrees Executive since 2019 and is now in her 12th year with the business. Six Degrees is a leading independent Executive Search and Recruitment agency that specialises in placing top talent in key B2B and B2C industries and commercial disciplines along the Eastern Seaboard of Australia. 
With a background in Consumer & Brand Marketing prior, Suzie landed in recruitment initially as a consultant new to the industry, and quickly progressed through the organisation into key leadership roles as the organisation grew and evolved. Prior to CEO, Suzie was the Victorian State Director for a number of years and took on special projects including championing the firms Diversity & Inclusion strategy. 
Suzie led the business with a 'brave not perfect' mantra through the COVID Pandemic in 2020 and has more recently driven the recovery and transition to new ways of hybrid working which has resulted in most successful period in the company's 18 year history. 
Suzie is very passionate about developing strong leaders and driving a positive culture built on principles of Inclusion, Holistic Wellbeing and Continuous Learning. Suzie's holds a Double Degree Bachelor of Business Marketing and a Bachelor of Arts (Sociology). She also once owned and operated a 'hatted' 200 seat restaurant and is a very proud Mum to two children – Louis (6) and Ivy (9).
Speaker Sessions
11:00 AM - 11:45 AM
The New World of Work - What Does it Mean for APAC Recruiters?
Grand Ballroom
The recruitment industry is experiencing a fundamental shift; remote work, talent shortages, and higher candidate expectations. As a recruitment business owner or leader, you are most likely currently experiencing higher levels of demand than in the months preceding lockdown – which is the GREAT news. But are you maximising the opportunity this presents?
As the market shifts there are several key pain points to consider, all having the potential to inhibit your ability to both maximise current market conditions and to grow your business.
Join Matt Webster and our panel of industry leading CEO's on how they're Meeting the Moment in the current industry conditions. Learn how they're addressing the talent shortage, moving away from transactional relationships to become advisors for their clients, all whilst providing the best candidate experience possible and driving business productivity.