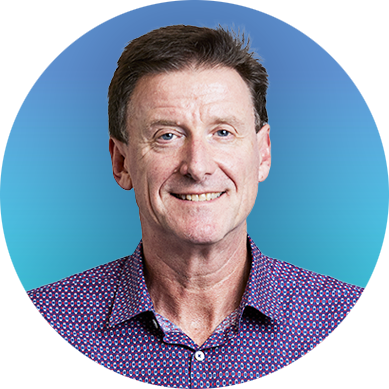 Peter Acheson
Chief Executive Officer, RGF Staffing APEJ
Peter is an experienced Chief Executive Officer with a demonstrated track record of creating high-performance businesses as CEO at Ambit Group and Peoplebank. Peter is now the Chief Executive Officer of RGF Staffing APEJ and is proud to be part of an organisation that focuses on quality service and experience for all people, employees, customers and clients alike.
Peter is a motivated leader who entrusts his employees to work alongside him, encouraging diversity of ideas and opinions. Mostly, Peter inspires consistent learning, passion, excellent customer experience, an emphasis on service and market focus.
Peter Acheson is deeply passionate about employee engagement. His conviction has translated to a company mantra that states "passionate, engaged employees create passionate, engaged customers and contractors, who ultimately create passionate, engaged investors".
In his spare time, Peter enjoys reading both non-fiction and fiction books, playing tennis, watching AFL and spending time with his wife and four children.
Speaker Sessions
2:00 PM - 2:40 PM
The Ever-Evolving Recruitment M&A Landscape and What It Means for Your Business in 2022
Despite an unprecedented economic environment, M&A transactions are still taking place, and with increased optimism for 2022, all eyes are on agencies' exit strategies. How will the deal landscape evolve this year, and how have transaction multiples been affected by the pandemic? For highly acquisitive companies, what are some key planning considerations, and what are some key challenges and pitfalls to consider in pathing a profitable exit? Join Paul Masters, Managing Partner of Sovereign Private as he convenes a panel of esteemed leaders who can discuss their experiences with and projections for recruitment M&A.