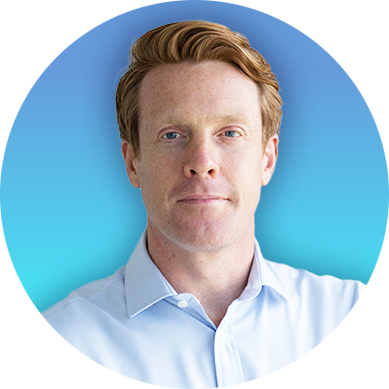 Adam Forster
Managing Director, Ambition
Adam began his recruitment career in 1998 after an argument with his dad led me to a fish and chip dinner wrapped in a copy of London's Evening Standard newspaper. An advert in the paper said, "Do you enjoy speaking to people and being rewarded for outcomes rather than hours?" and he's been a recruiter ever since.
Adam is now the Managing Director of Ambition and AccountAbility Australia Group, having been Partner/Executive Director at Ethos BeathChapman for 10 years prior.
The aspiration at EBC was to become the leader in the specialised areas in which the business operated. That aspiration led Adam to his purpose – helping people understand their superpowers and use them to build a better life for themselves and the people around them.
Adam joined Ambition to shape the business in preparation for the future of recruitment and to contribute to making the recruitment industry a better place to work. His vision aligns entirely to both his purpose and the business mission – "Building Better Futures" for their customers, candidates and our people.
Adam is a dad of two incredible young children and lives in Sydney's northern beaches where he also works as an Executive Coach, advocating well-being, balance and purpose-based work.
Despite swimming like a cat, I'm a keen triathlete and I'm learning to surf. My wife and I own a performing arts school for children, which takes up whatever else is left of my time and money.
Speaker Sessions
1:10 PM - 1:50 PM
Attracting & Retaining Recruiters in a Flexibility-First Workforce
During this current recruitment boom, it's important for agencies to maximise the opportunity in front of them. So how do we attract and retain talent in this current competitive, talent-short landscape? Company culture has always played a part in many agencies' retention strategies, and is becoming harder to maintain with the shift to flexible working. In this session, Lauren Thom, Global Account Director Bullhorn will speak to a panel of leading agencies to explore the ways in which they have attracted top talent to their businesses, battled the counter offer, and kept their current staff engaged and sticky, all whilst maintaining a strong sense of company culture.