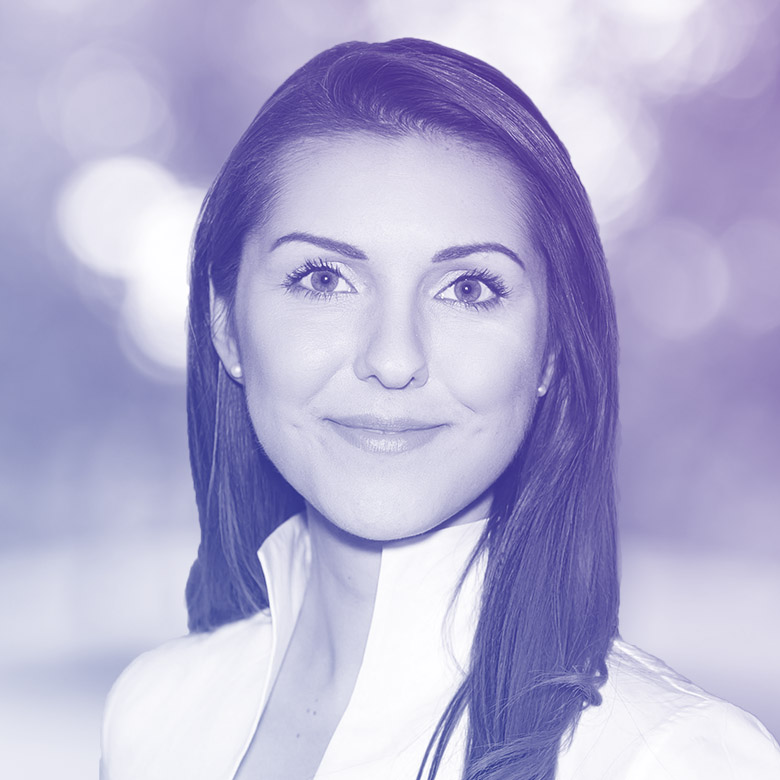 Marina Zayats
Consultant
Marina Zayats is an independent consultant for Corporate Communication & Digital Personal Branding. She supports companies – from tech start-ups to major corporations – to enhance their external perception. In her work, she enables leaders and teams to consciously design a strong brand which they can use for themselves and the company (e.g. in the context of social selling, corporate influencer or #SocialCEO programs).
Marina's book "Digital Personal Branding. The courage of being visible." has been published in August 2020 by the editorial Springer Gabler Verlag.
–
Marina Zayats ist freie Beraterin für Corporate Communication & Digital Personal Branding. Sie hilft Unternehmen – von Tech Start-up bis Konzern – dabei, ihren Außenauftritt gekonnt zu steuern. Dabei befähigt sie Führungskräfte und Teams, ihre Marke bewusst aufzubauen und für sich und das Unternehmen zu nutzen (z.B. im Rahmen von Social Selling, Corporate Influencer und #SocialCEO Programmen).
Ihr Buch "Digital Personal Branding. Über den Mut, sichtbar zu sein." ist im August 2020 im Springer Gabler Verlag erschienen.
Speaker Sessions
13:15-14:00 GMT | 14:15-15:00 CET
Driving Successful Digital Transformation | Die digitale Transformation erfolgreich vorantreiben
Digital transformation is often a buzzword thrown around, but what is it really? What does it look like in practice? And how do you actually drive change throughout an organisation? Join us for a discussion focused on the more practical aspects of digital transformation adoption designed to leave you with actionable next steps to take back to your business. We'll go under the hood with a few expert panelists ("changemakers") who will share real life examples of the changes they've implemented (both from a process and technology perspective) as well their approach to organisational structure and adoption to ensure these changes last and ultimately drive results.
–
Die digitale Transformation wird gefühlt oft als Buzzword verwendet, aber was bedeutet sie wirklich? Wie sieht sie in der Praxis aus? Und wie kann man tatsächlich Veränderungen innerhalb einer Organisation vorantreiben? Begleiten Sie uns bei einer spannenden Diskussion, die sich vorrangig auf die praktischen Aspekte der Einführung der digitalen Transformation fokussiert und nehmen Sie umsetzbare nächste Schritte für Ihr Unternehmen mit nach Hause. In dieser Panel-Diskussion gehen wir in den Dialog mit einigen Experten bzw. "Changemakern", die Ihnen Beispiele aus dem echten Leben mitbringen zu den Veränderungen, die sie selbst implementiert haben, und zwar sowohl auf der Prozess- als auch auf der Technologieebene. Zudem während sie in dieser Session auch Ihre Ansätze zur Organisationsstruktur und Einführung mit Ihnen teilen, damit Ihre Veränderungen Ihnen langfristig Erfolg bringen werden.