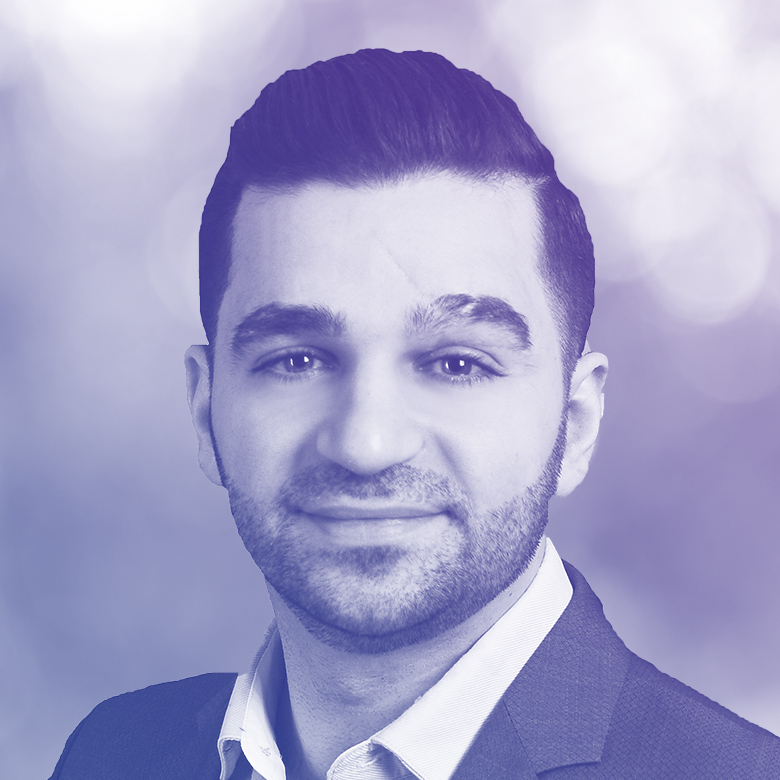 Daniel Joseph
Practice Lead DACH – Technology & Digital, Morgan Philips Germany
Als Practice Lead DACH – Technology & Digital und einer der Pioniere bei Morgan Philips Deutschland ist Daniel ein engagierter und strategischer Headhunter mit einem starken Netzwerk von IT-Führungskräften. Mit seinem Maschinenbau-Hintergrund, einem doppelten Abschluss in Deutschland und Spanien und einen MBA in General Management, hat er eine entscheidende Rolle beim Aufbau und der Sicherung des Erfolgs von Morgan Philips Deutschland gespielt. Als bewährte Führungskraft mit langjähriger Erfahrung in der Personalbeschaffung ist Daniel bestrebt, seinen Kunden und ihren Aufgaben einen hohen Servicestandard zu bieten. Sein Fachwissen hilft Unternehmen, große digitale Transformationen durch die Vermittlung von Führungskräften mit den richtigen Fähigkeiten und Eigenschaften zu bewältigen.
As the Practice Lead DACH – Technology & Digital and one of the pioneers at Morgan Philips Germany, Daniel is a dedicated and strategic headhunter with a strong network of IT executives. Coming from a mechanical engineering background, a double degree in Germany and Spain, and an MBA in General Management, he has played a crucial role in establishing and ensuring the success of Morgan Philips Germany. Being a proven leader with many years of experience in recruitment, Daniel is committed to delivering high standards of service for his clients and their purpose. His expertise helps organisations going through large-scale digital transformation journeys by helping them place leaders equipped with the right skills and attributes to deliver.
Speaker Sessions
13:15-14:00 GMT | 14:15-15:00 CET
Driving Successful Digital Transformation | Die digitale Transformation erfolgreich vorantreiben
Digital transformation is often a buzzword thrown around, but what is it really? What does it look like in practice? And how do you actually drive change throughout an organisation? Join us for a discussion focused on the more practical aspects of digital transformation adoption designed to leave you with actionable next steps to take back to your business. We'll go under the hood with a few expert panelists ("changemakers") who will share real life examples of the changes they've implemented (both from a process and technology perspective) as well their approach to organisational structure and adoption to ensure these changes last and ultimately drive results.
–
Die digitale Transformation wird gefühlt oft als Buzzword verwendet, aber was bedeutet sie wirklich? Wie sieht sie in der Praxis aus? Und wie kann man tatsächlich Veränderungen innerhalb einer Organisation vorantreiben? Begleiten Sie uns bei einer spannenden Diskussion, die sich vorrangig auf die praktischen Aspekte der Einführung der digitalen Transformation fokussiert und nehmen Sie umsetzbare nächste Schritte für Ihr Unternehmen mit nach Hause. In dieser Panel-Diskussion gehen wir in den Dialog mit einigen Experten bzw. "Changemakern", die Ihnen Beispiele aus dem echten Leben mitbringen zu den Veränderungen, die sie selbst implementiert haben, und zwar sowohl auf der Prozess- als auch auf der Technologieebene. Zudem während sie in dieser Session auch Ihre Ansätze zur Organisationsstruktur und Einführung mit Ihnen teilen, damit Ihre Veränderungen Ihnen langfristig Erfolg bringen werden.