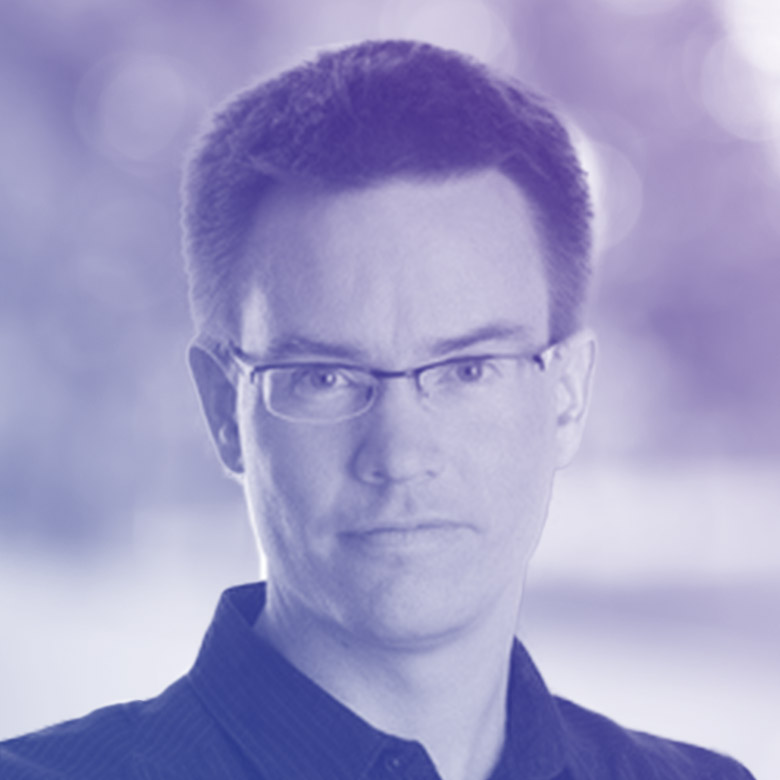 Bjö rn Schwenzer
Chief Digital Officer, univativ group
Bjö rn Schwenzer, 46, is the Chief Digital Officer of the univativ group and the univativ GmbH, which primarily addresses "Young Potentials". As CDO, he is driving digital transformation within the group and is responsible for R&D and Digital Marketing. In his present role, Björn focuses on the complete transformation of the current software architecture with the goal to map all critical steps of the "Candidate Journey" in a digital manner. In previous roles such as CEO of t-online.de or as Head of E-Commerce Central Europe at Thomas Cook, Bjö rn was a key driver of comprehensive transformation projects, and, as an "agile evangelist", he acts as an advocate for the sustainable implementation of modern and agile change management methods.
Bjö rn
Schwenzer, 46, ist Chief Digital Officer der univativ Gruppe, zu der unter anderem der namensgebende Personaldienstleister univativ GmbH gehö rt, welcher sich primä r an "Young Potentials" richtet. Als CDO treibt er die digitale Transformation der Unternehmensgruppe voran und ist zusätzlich verantwortlich fü r Software Entwicklung und Digitales Marketing. Sein aktueller Schwerpunkt ist die komplette Umgestaltung der Software-Landschaft, um auf einer modernen Architektur alle wesentlichen Schritte der "Candidate Journey" digital abzubilden. Bereits in früheren Rollen, unter anderem als CEO von
t-online.de
 oder als E-Commerce-Leiter für Zentraleuropa bei Thomas Cook, war er Treiber umfassender Transformationsprojekte und tritt als "agile evangelist" für die konsequenter Umsetzung moderner, agiler Managementmethoden ein.
Speaker Sessions
13:15-14:00 GMT | 14:15-15:00 CET
Driving Successful Digital Transformation | Die digitale Transformation erfolgreich vorantreiben
Digital transformation is often a buzzword thrown around, but what is it really? What does it look like in practice? And how do you actually drive change throughout an organisation? Join us for a discussion focused on the more practical aspects of digital transformation adoption designed to leave you with actionable next steps to take back to your business. We'll go under the hood with a few expert panelists ("changemakers") who will share real life examples of the changes they've implemented (both from a process and technology perspective) as well their approach to organisational structure and adoption to ensure these changes last and ultimately drive results.
–
Die digitale Transformation wird gefühlt oft als Buzzword verwendet, aber was bedeutet sie wirklich? Wie sieht sie in der Praxis aus? Und wie kann man tatsächlich Veränderungen innerhalb einer Organisation vorantreiben? Begleiten Sie uns bei einer spannenden Diskussion, die sich vorrangig auf die praktischen Aspekte der Einführung der digitalen Transformation fokussiert und nehmen Sie umsetzbare nächste Schritte für Ihr Unternehmen mit nach Hause. In dieser Panel-Diskussion gehen wir in den Dialog mit einigen Experten bzw. "Changemakern", die Ihnen Beispiele aus dem echten Leben mitbringen zu den Veränderungen, die sie selbst implementiert haben, und zwar sowohl auf der Prozess- als auch auf der Technologieebene. Zudem während sie in dieser Session auch Ihre Ansätze zur Organisationsstruktur und Einführung mit Ihnen teilen, damit Ihre Veränderungen Ihnen langfristig Erfolg bringen werden.