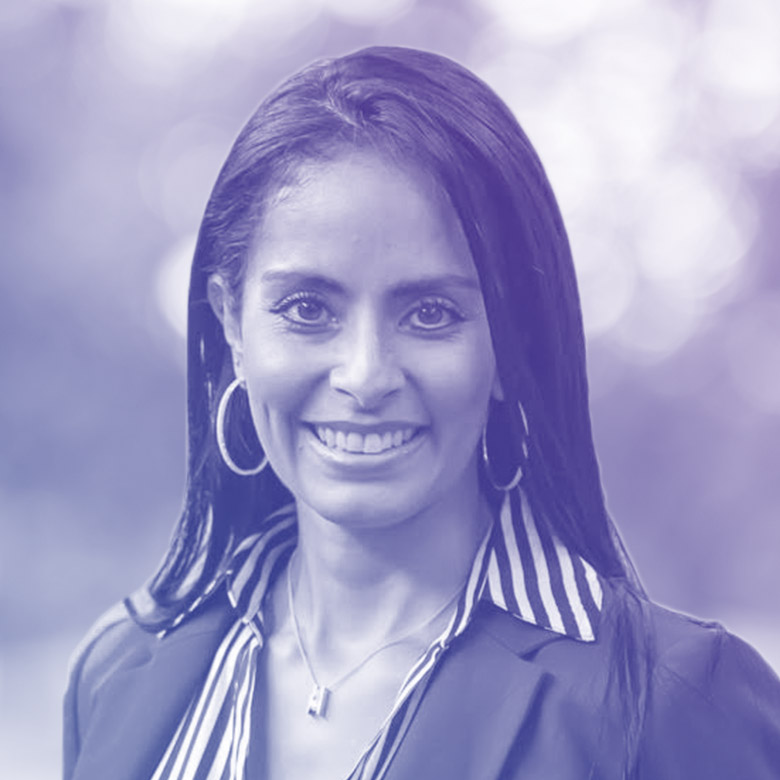 Adriana Quevedo
Executive Search and On Boarding Director, Intel
Adriana Quevedo is Intel's Executive Search and On Boarding Director. She has the overall responsibility of understanding Intel's leadership requirements and defining strategies to attract, recruit and on board external talent: "We connect Executives to Intel Leadership Opportunities". 
This team is composed of Executive Recruiters – who engage with the business and ensure their requirements are met -; Executive Sourcers who are constantly and proactively sourcing talent and mapping the market and Executive Recruiting Coordinators who are in charge of the candidate experience.
Before assuming her current role, Adriana served as Diversity Staffing Manager and Head of Latin America Staffing. In the first capacity, she was responsible for setting the diversity talent delivery vision and strategy for the Americas. As LAR Staffing leader, she led and managed a team across Latin America in charge of employer branding and marketing, recruiting and hiring new employees throughout 13 countries. 
Quevedo joined Intel in 1997 in Costa Rica in the Technology Manufacturing Group after spending 2 years at Sara Lee corporation, where she began working as a Production Planner and then moved to Material Procurement and Management. 
Adriana holds a bachelor's degree in Industrial Engineering from "Universidad Internacional de las Americas" and a master's degree in Human Resources Strategic Direction from EOI in Spain. She is married and a proud mom of 2 boys. She likes listening and dancing to Latin music, working out, traveling with the family and watching movies to relax.
Speaker Sessions
13:15-14:00 GMT | 14:!5-15:00 CET
The Power of a Diverse Leadership Team
Important for workforces and leadership at all levels, companies that are embracing a diverse workforce are leading on a balanced scorecard of engagement and bottomline performance. Adriana Quevedo from Intel has experienced this first hand in her role as Head of Executive Search at Intel. Join her for insights on the deciding factors and challenges faced by Intel as they tackled D&I, as well as insights into how Intel looks at executive appointments and the role D&I plays within this.