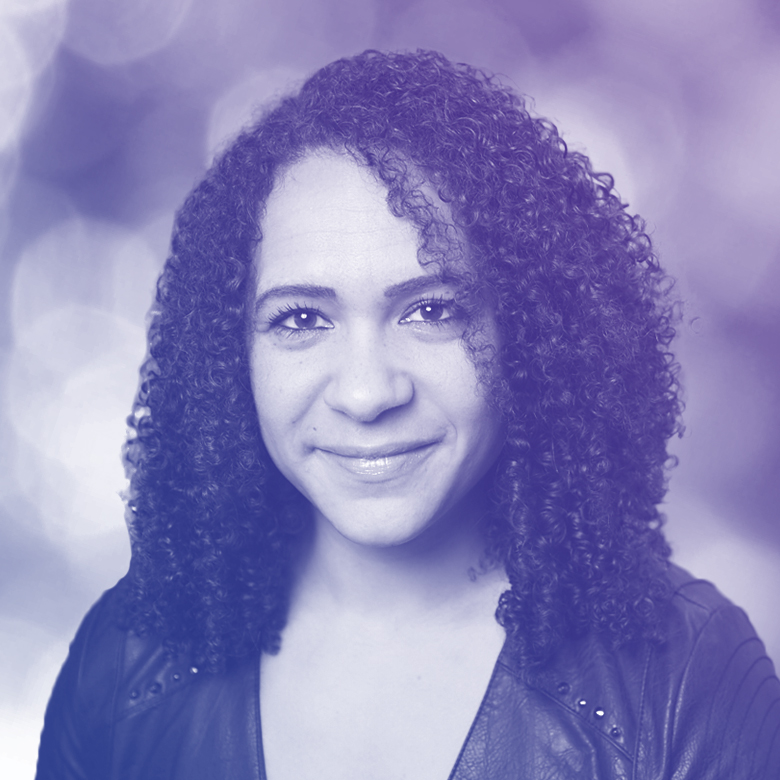 Dr. Marcia Goddard
Neuroscientist, &ranj
Dr. Marcia Goddard received her master's degree in clinical neuropsychology cum laude at Leiden University in 2012, and her PhD in social neuroscience in 2015. Afterward, she continued working in academia as an Assistant Professor. In 2015 she won FameLab, a science communication competition. This made her realize her ambitions were beyond publishing research in peer-reviewed journals.
In 2016 she joined YoungCapital, one of the Netherlands' largest recruitment agencies. Marcia formed a Science & Innovation team that drives innovation within the company. In 2019 she left YoungCapital to work at &ranj. &ranj has been developing games in order to achieve behavioral change for over twenty years, all over the world. Marcia is responsible for incorporating science into their way of working, and conducting studies to assess and improve the effectiveness of their products. Her goal is to build bridges between science and business, as both sides could benefit from stronger partnerships.
Speaker Sessions
12:00 PM ET
Women in Staffing Focus Group
Dr. Marcia Goddard has a PhD in social neuroscience and isn't afraid to use it. She regularly gets up on stage to share scientific insights with the general public and has leveraged her PhD in her quest to bring science and business together. In this session, Marcia will share her journey from lecture hall to boardroom, her view on the glass ceiling, and she will bust some persistent myths about gender differences in the brain.
11:30 AM ET
Rigidity versus Resilience: Unlocking the Power of People in a COVID-Impacted World
In this session, Marcia will be talking about how the brain deals with uncertainty, how a physiological stress response can actually lead to growth, and how the skills and behaviors underlying resilience are the deciding factors in determining whether people and organizations are able to achieve positive growth in times like these. She will also give you a sneak peek at her latest project, a serious game specifically aimed at training people in dealing with uncertainty, unpredictability, and constant change under high pressure.