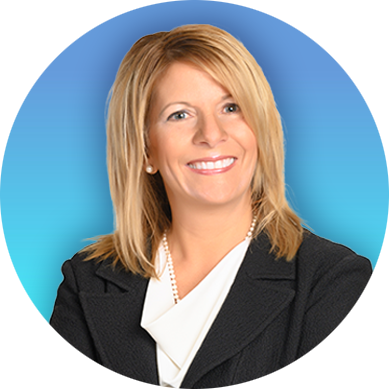 Teresa Carroll
Founder and Principal Consultant, Three Data Points
Teresa Carroll is an innovative and impactful human capital management expert, distinguished board member, and sought-after keynote speaker. With 30+ years of experience managing operations, product development, and human resources, she leads Three Data Points as a trusted advisor to C-level executives and company boards seeking guidance in an ever evolving workforce and labor market. 
Impact. 
With a strong engineering and operational leadership background, Teresa offers a powerful combination of clear vision, analytical problem-solving, and skilled execution. As the former president of multibillion-dollar growth segments in two separate public companies, she built and mobilized high performance teams and was recognized for championing multiple turnarounds for struggling business units. 
Innovation. 
Teresa is a labor market trend hawk and solutions strategist. She is an industry pioneer who developed an innovative supply chain-based approach to talent management that has been adopted by elite Fortune 500 companies. She specializes in data-based decision making, impactful storytelling, and change management. 
Inspiration. 
Teresa is known for breaking barriers. The first in her family to attend college, she worked her way through GMI/Kettering's co-op program to earn a B.S. in industrial engineering. She then earned an MBA from the University of Michigan, where she now guest lectures. She mentors young professionals, shares her experiences of rising to the top in a male-dominated C-suite, and offers guidance on doing so authentically. Teresa loves
sharing her knowledge and has established herself as a dynamic voice speaking on employee engagement, leadership, and workforce trends. 
Teresa has been a keynote speaker and panelist at staffing industry conferences including CWS Summit North America, Collaboration in the Gig Economy, and Bullhorn Engage. 
Her areas of expertise include: 
Human capital solutions 

Labor market dynamics 

Data-based decision making 

Executive leadership 

Employee engagement 

Change management 

Communication and confidence 
As a transformational leader, Teresa serves on private equity, nonprofit and public boards including Pro Unlimited, Bayada, and Zovio, along with the Conference Board's Labor Market Institute Advisory Board. She has been named to the Staffing 100 List for seven consecutive years, Global Power 100 Top Women in Staffing List for four consecutive years, and the Staffing Industry Hall of Fame.
Speaker Sessions
2:15 PM - 3:00 PM
Future-Proofing Your Growth Through Diversification
If the pandemic and recent economic uncertainty have taught us anything, it's that firms that readily adapt to challenges are most likely to win out over the competition. A key source of growth for many staffing firms has been diversifying their service offerings, including pivoting or opening new verticals to incorporate SOW, RPO, or Direct Sourcing models into their business. While many firms have taken advantage of the recent staffing industry acceleration, this rapid growth won't last forever. How can you future-proof your business to ensure you continue to grow and succeed over your competitors? In this session, you'll hear from a panel of industry leaders on how they've approached diversification in their own businesses and what other firms should be thinking about as they consider diversification as a growth strategy.