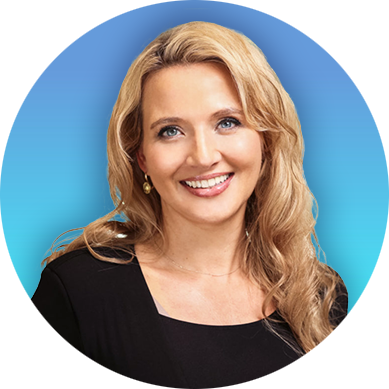 Dena Campbell
SVP of Systems and Strategy, Vaco
Dena Campbell is the Chief Information Officer of Vaco Holdings, an enterprise talent solutions firm based out of Nashville, TN. Dena provides leadership for the continued development of a transformative, and secure, technology environment at Vaco including the implementation and management of an enterprise project management office (PMO) and management of the strategy office. As CIO, Dena leverages her strong background in consulting, operations, technology, and entrepreneurship to advance technologies, business processes, and strategic value creation. As a steward of Vaco's people-first culture, Dena works diligently to seamlessly integrate technology into all areas of the business, with a focus on adoption, implementation and change management efforts.
Dena has recently relocated to Nashville, TN after calling Denver, CO home for the past 23 years. As a career technology and management consultant, Dena has traveled extensively for work and is excited to call Vaco and Nashville home. She does however enjoy exploring and has traveled to more than 35 countries. Dena earned a MBA from the University of Denver – Daniels College of Business, a Bachelor's degree in Business Management with a focus in Biology from Metropolitan State University of Denver. In addition, she also held a collection of technical certifications and an Associate's degree in Medical Assisting.
Vaco has enjoyed 20 years of growth, expanding its footprint and portfolio of service offerings organically (launching in more than 24 markets in the first 10 years of business), and augmented by 17 strategic acquisitions over the last decade. Vaco Holdings now encompasses a Family of Brands united in culture and quality and positioned to offer a wide range of solutions: project resources, direct hire, and strategic staffing solutions (Vaco) methodology-driven consulting and business advisory solutions (MorganFranklin Consulting); KLAS-ranked healthcare IT solutions (Pivot Point Consulting); and retained executive search (Focus Search Partners).
Speaker Sessions
3:45 PM - 4:30 PM
Empower: Deliver the Ultimate Talent Experience
We've long known that it's a candidate's market — whether job order volumes are high or low. You'll always need a candidate nurture strategy to engage passive talent and keep them in your corner, but what about the more active elements of the candidate experience, where they engage with your company directly? Enter the Bullhorn Talent Platform, a digital candidate self-service portal that puts the workers in charge of their destinies and puts goodwill and loyalty into your company's brand. We'll discuss this incredible new offering with an early customer of Bullhorn's Talent Platform to learn how to create supercharged recruiters that exceed your clients' expectations.