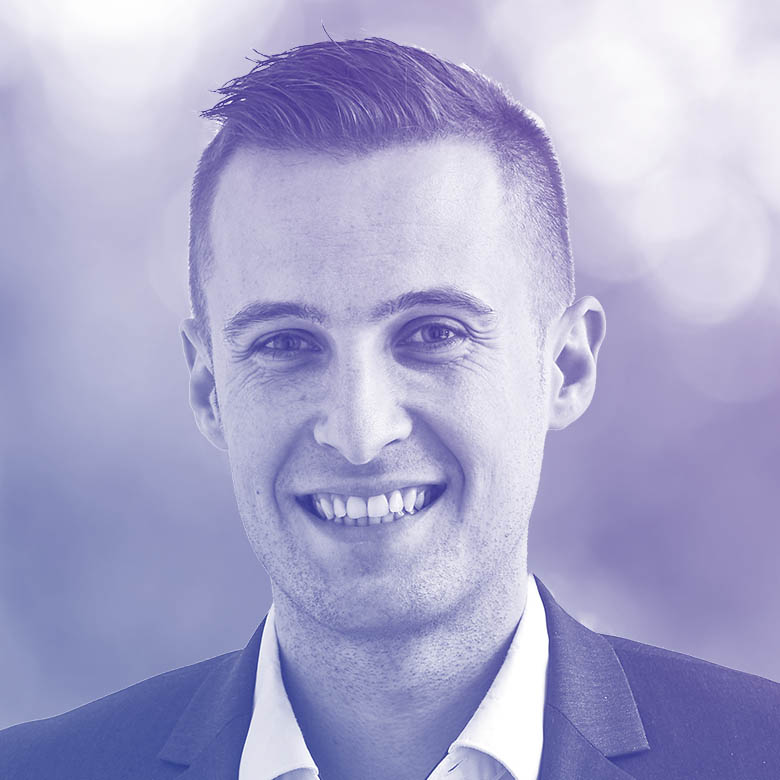 Julien Geffriaud
Chef de Projet Digital, Cooptalis
Julien est Chef de Projet Digital chez Cooptalis, une entreprise française spécialisée dans l'accompagnement de projets d'expatriation. La mission de Cooptalis : détecter, déplacer et développer les talents à travers le monde. Cooptalis investit de manière importante dans la digitalisation de l'expérience d'expatriation de ses candidats, à travers une équipe digitale technique et produit complète.
Julien a une expérience de près de 10 ans dans le secteur du recrutement et des services RH internationaux. Après un master en Commerce International à l'Université Paris-Sorbonne, il a commencé sa carrière en 2010 chez ManpowerGroup France en tant que Chargé de Développement Commercial International. Il a ensuite évolué sur des postes de Chef de Projet Junior, avec une orientation plus technique et digitale. Il s'est notamment occupé de l'intégration de Salesforce au sein des différentes marques de ManpowerGroup en France. En 2016, Julien a rejoint Cooptalis, fondée par d'anciens collègues de ManpowerGroup, qui n'est alors qu'une start-up mais qui a déjà l'ambition de devenir le leader mondial de l'expatriation.
Julien is the Head of Digital Projects at Cooptalis, a French business specialising in international talent mobility projects. Cooptalis' mission is to spot, move, and grow talents all around the world. With the help of a very technical digital product team, Cooptalis invests heavily in candidate experience throughout the talent mobility process. 
Julien has over 10 years of experience in the recruitment industry. After finishing his Masters in International Business at the Paris Sorbonne, he began his career in 2010 at ManpowerGroup France in International Business Development. He then took on a more technical role as a Junior Project Manager. He worked on integrating Salesforce into all the ManpowerGroup brands in France. In 2016, Julien joined Cooptalis, founded by ex-ManpowerGroup colleagues. Cooptalis was a start-up then, but the company has great ambitions to become the global leader in international talent mobility.
Speaker Sessions
13:15-14:00 GMT | 14:15-15:00 CET
Building for the Future: Marketing's Role in Driving Sales and Recruitment Activity | Préparer l'avenir: le rôle du marketing dans la stimulation des activités de la vente et du recrutement
Before COVID, there were already significant shifts to reaching candidates and clients via digital channels. However, the need to reassess marketing strategies and tactics has taken priority for many leaders in this more remote world, including getting a strong ROI from all efforts, online and offline. In this session, French marketing leaders will share their view on the top marketing priorities today, aligning marketing tactics to sales and recruitment goals, leveraging digital tools and sharing best practices on how they're building marketing plans to deliver in this changing environment.
–
Avant COVID-19, des changements importants étaient déjà  notables dans la manière de contacter candidats et clients via les canaux digitaux. Cependant, la nécessité de réévaluer les stratégies et tactiques marketing a pris la priorité pour de nombreux leaders dans ce monde plus éloigné, y compris l'obtention d'un retour sur investissement fort de tous les efforts, en ligne et hors ligne. Au cours de cette session, les responsables marketing français partageront leur point de vue sur les principales priorités marketing d'aujourd'hui, en alignant les tactiques marketing sur les objectifs de vente et du recrutement, en tirant parti des outils digitaux et en partageant les meilleures pratiques sur la manière dont ils élaborent des plans marketing pour répondre à  cet  environnement en constante évolution.