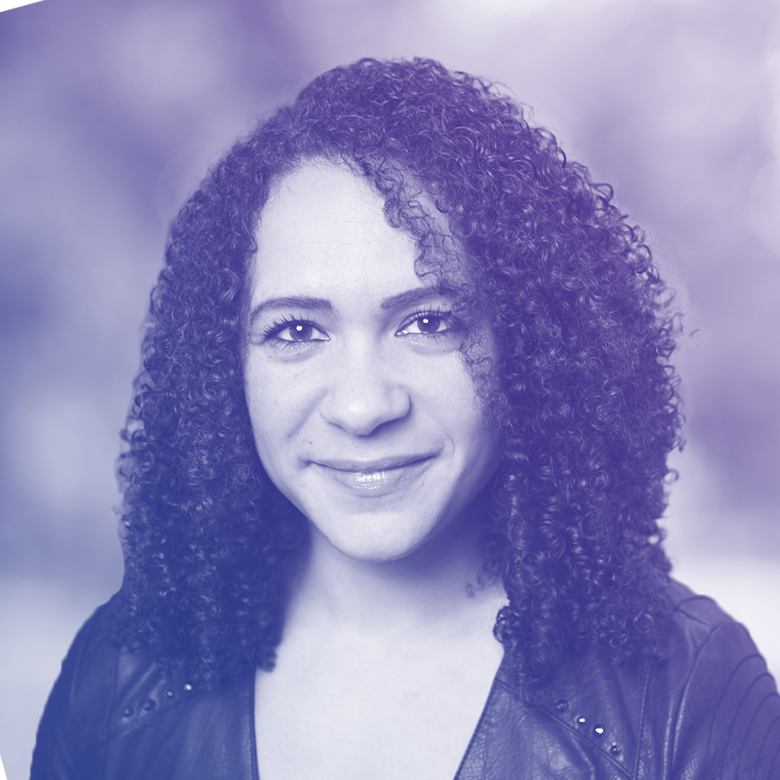 Dr. Marcia Goddard
Neuroscientist, &Ranj
Dr. Marcia Goddard received her master's degree in clinical neuropsychology cum laude at Leiden University in 2012, and her PhD in social neuroscience in 2015. Afterward, she continued working in academia as an Assistant Professor. In 2015 she won FameLab, a science communication competition. This made her realize her ambitions were beyond publishing research in peer-reviewed journals. In 2016 she joined YoungCapital, one of the Netherlands' largest recruitment agencies. Marcia formed a Science & Innovation team that drives innovation within the company. In 2019 she left YoungCapital to work at &Ranj. &Ranj has been developing games in order to achieve behavioral change for over twenty years, all over the world. Marcia is responsible for incorporating science into their way of working, and conducting studies to assess and improve the effectiveness of their products. Her goal is to build bridges between science and business, as both sides could benefit from stronger partnerships.
Speaker Sessions
Wednesday, 11 September | 11:45 - 12:30
The Science of Stress: Cultivating Recruiting Resilience
King's Suite
Dr. Marcia Goddard, famed neuroscientist and recruitment expert, is back at Engage London by popular demand to speak about her newest area of cutting-edge academic research - the science of stress and its impact on recruiters. Recruiters and candidates alike are at full capacity in today's economy, and it can be all too easy to get burned out in light of the demands on our time and attention, not to mention the ubiquitous fear of robots who may take our jobs. Dr. Goddard will share the facts behind stress, and discuss how you can leverage it to your advantage to be more effective as recruiters, generate better results and higher-quality work, and navigate the changing world of work.