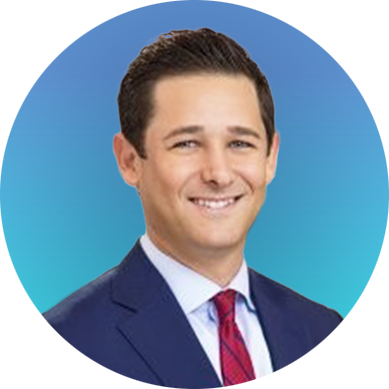 Jason Niad
Vice President, Product - Healthcare, Bullhorn
As Vice President, Product – Healthcare at Bullhorn, Jason is responsible for guiding the healthcare product vision and strategy across the Bullhorn product portfolio.
Jason is a healthcare staffing industry expert, having built teams nationally across Locums, Nursing and Allied. His diverse leadership background in operations, sales, account management, recruiting and compliance gives him a unique perspective that delivers to Bullhorn customers not only the product they need today, but also what will support their future growth.
Jason holds a bachelor's degree in Entrepreneurship from The University of Central Florida, and a master's degree in Business Administration from Florida Atlantic University. In his spare time, he enjoys spending time outdoors with his wife and daughters biking, boating, golfing, and skiing.
Speaker Sessions
11:15 AM - 12:00 PM
What Does the Future Hold for Healthcare Staffing?
The healthcare staffing sector is perennially growing but faces new, particularly challenging obstacles, the most pressing of which is the ever-present talent shortage and the growing importance of retaining talent. According to a recent Mercer study, just over 3M individuals work as registered nurses in the US, and demand for these professionals will grow by at least 5% over the next five years. With nearly 1M workers expected to permanently leave the profession, over half of US states will not be able to fill the demand for nursing talent. This session, featuring a panel of healthcare staffing leaders, will focus on changes in healthcare staffing, tectonic shifts and their impacts, and ways to leverage technology to address critical talent and skills challenges.